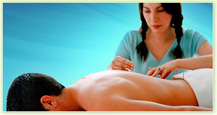 Gold Coast Acupuncture and Chinese Medicine™ offers you a wide range of services and benefits.
Offering:
Acupuncture and Chinese Medicine.
Full complement of Chinese Herbs.
Comprehensive Massage therapies
Pain and injury management.
Non-invasive acupuncture treat- ments which are painless.
Only disposable needles used for every treatment.
Health fund rebates on Acupuncture
Student and Senior/Pensioner Discounts
Nurturing & supportive atmosphere

We have one clinic available at:
Coomera
Click the button below to book online 24 hours a day 7 days a week.

You may also book by calling our clinic number directly:

We provide private health rebates on Acupuncture with over 30 funds including: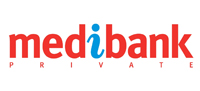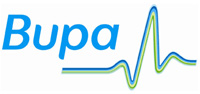 Welcome to Gold Coast Acupuncture and Chinese Medicine™
Acupuncture and Traditional Chinese Medicine relies on thousands of years of clinical knowledge and experience and has helped millions of people worldwide. The effectiveness of Chinese Medicine has been confirmed by authoritative sources such as the World Health Organization. You can now benefit from this amazing therapy.
Gold Coast Acupuncture offers a wide range of alternative treatments based on TCM (Traditional Chinese Medicine), such as Acupuncture, Herbal Medicine, Cupping, Electroacupuncture, Moxibustion and massage.
Gold Coast Acupuncture offers you genuine Acupuncture provided by Acupuncturists with years of training. Some people claim to perform Acupuncture after only a weekend course. That is not Acupuncture so make sure you try the real thing. Our practitioners care about your health and all appointments are designed so you receive quality time with the practitioner ensuring that your treatment is never rushed. Our treatment rooms are large and well presented as well as being private offering you the perfect healing environment.
We can help you with:
All types of pain, Headaches, Migraines, Neck Pain, Back Pain, Muscle Pain, Arthritis, Muscle Problems, Sports Injuries
Stress, Anxiety, Depression, Mood swings, Sleep Problems / Insomnia, Weight Management and Weight Loss
Fertility, IVF Support, Pregnancy concerns. [click here more info]
Laser Acupuncture to Quit Smoking. [click here more information]
Massage Services - Sports/Remedial/Swedish or Chinese Massage [click here more information]
For a fully comprehensive list of conditions treated please click here